One of the largest Education Solution Providers
in Egypt and the entire Middle East Region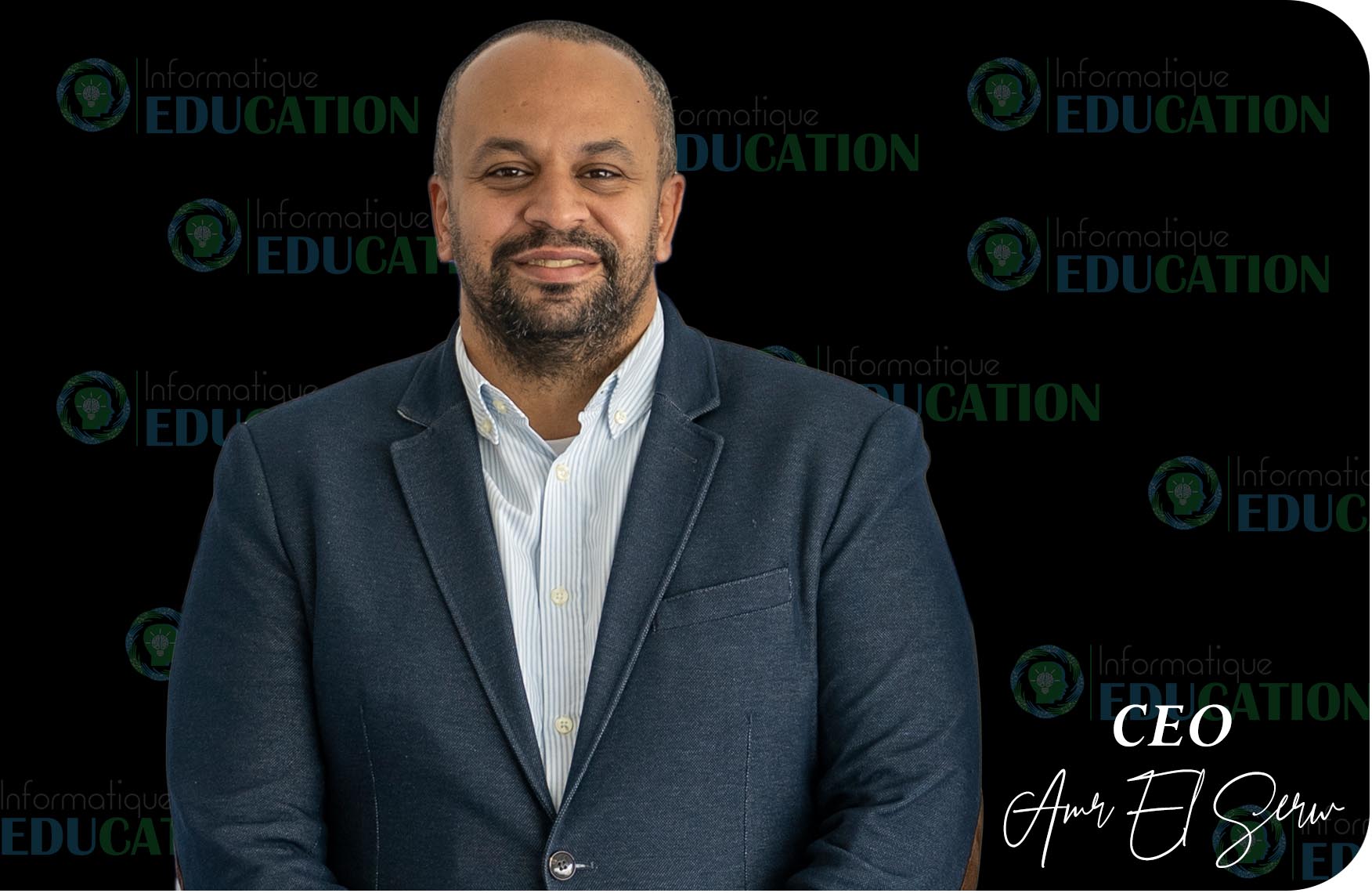 Having the 23 years' experience of the mother company
Informatique Education is the innovative generation establishment, rendering services and solutions to the progressive Educational market in both the Middle East and North Africa.
Informatique Education Products
We believe that our continuous evaluation of our products, will ensure meeting the customers' requirements
Informatique Education Services
Informatique Education has the expertise to deliver the solutions that your business demands
Informatique has been excelling in offering top quality software development services. We have the skills and expertise to build custom software applications
Informatique has developed a renowned expertise and knowledge in portal applications, and its team of highly qualified engineers accommodates organizations
Informatique leverages its expertise, cross-industry track record, and strong partnerships to offer scalable BI and data warehousing services that deliver enterprise-wide data consistency
Informatique specialize in content services. Informatique develop a service plan for your specific content projects and forms processing requirements.
The Service You Expect. The Quality You Deserve
Why Informatique Education
Education has the power to transform the world.
Informatique Education Latest News
Our latest news and contracts
Partner with Klickit
Partner with Klickit At Informatique Education, we're excited to announce that we're making the payment process easier for universities! 💳 Now, we're […]
Informatique Education Testmonials
Here is what our customers says about us
"I'm pleased to recognize the significance of the University management Information System (UMIS) project for the public universities of Egypt, Informatique have provided our universities and faculties with solutions in the areas of analysis, development, implementation and support, during which they were cooperative, positive and supportive to ensure project's success, so we confidentially recommend Informatique as a solid and reliable partner"
" Since 2008, Informatique has been one of our best education solutions partners, they have provided our 45 technical colleges with IT solutions in the areas of development, implementation and support, they are very reasonably priced and have done exactly what we've requested, their work and commitment has been a major factor in the success of many projects in Higher Education sector in Egypt and outside."
" I hereby salute all Informatique team members in the Administration Information System, doing their utmost to align all faculty rules and regulations to the application and solutions implemented , as well as verifying corrections and training faculty members, we are hoping to become a role model with Informatique cooperation and support"
" In appreciation and recognition of the supportive efforts done by Informatique Team on MOE – Ministry of Education, in developing and implementing Schools Management System (SMS) as well as operation support for more than 4000 schools distributed along four governorates, your positive cooperation reflects your passion to develop and improve the educations process in Egypt"
Informatique Education Valued Customers